One Day in Taipei? You Can Visit These Popular (Halal) Tourist Spot
Are you planning a one-day vacation to Taiwan, especially Taipei city? Maybe you have some worries to miss the important places. Not to mention the consideration of whether the place is muslim-friendly and has halal food or not. Do not worry too much, this time Taiwan Halal will give you a one-day itirenary visit to Taipei for you.
1. Begin your tour with a stop at the Presidential Office Building for a few instagram-able photos.
Originally built to serve as the Office of the Governor-General of Taiwan during the Japanese colonial period, the Presidential Office Building is one of the most recognizable buildings in Taiwan. Located nearby Taipei Main Station, Ximending, 228 Park, and the National Taiwan Museum, the Presidential Office is very convenient to visit, and is a great addition to a city tour.
2. Drive to the National Chiang Kai-shek Memorial Hall, arguably the best-known landmark in all of Taiwan.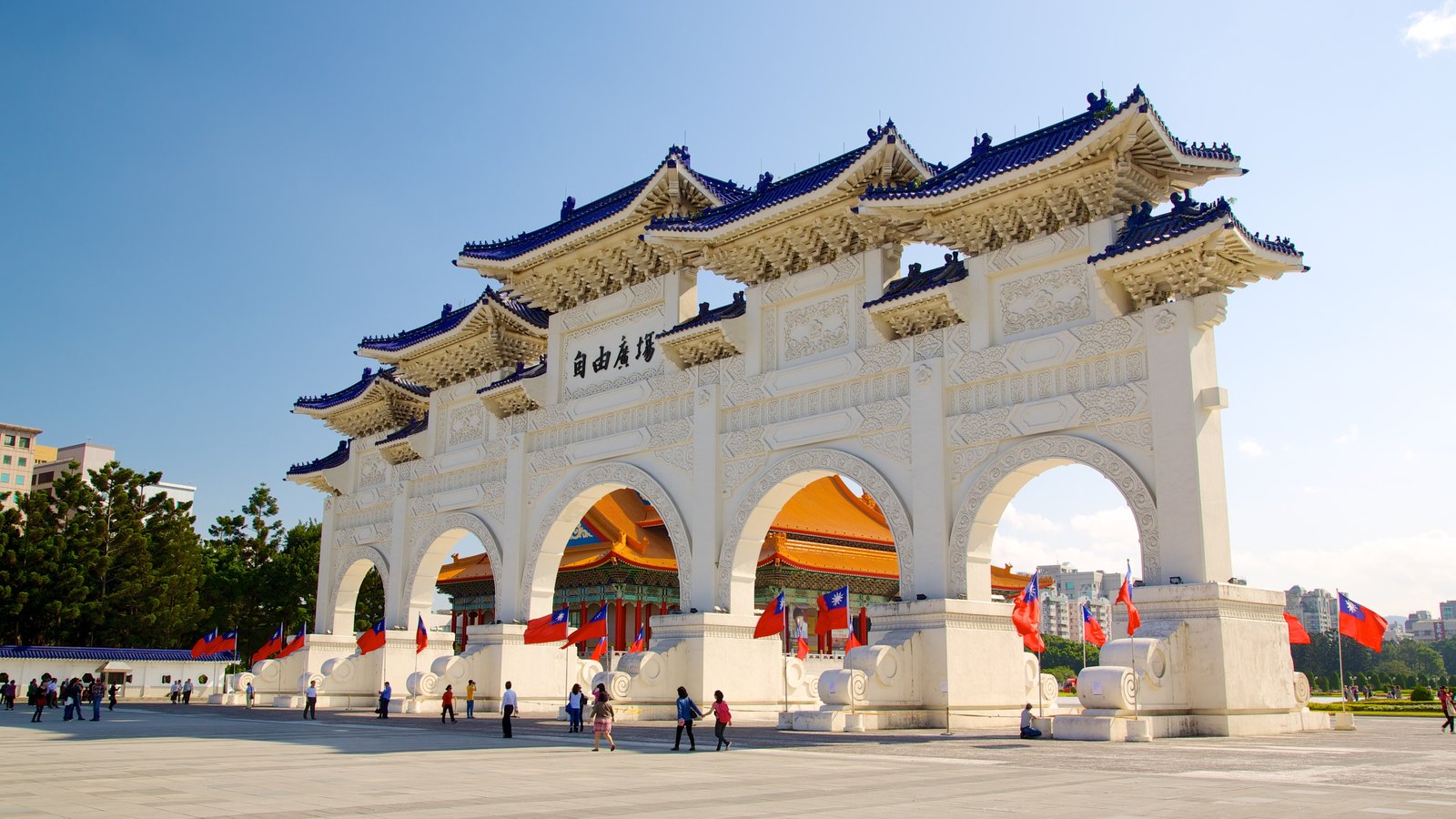 One of the best views is the huge and amazing gate of it. The memorial hall is surrounded by park with beautiful view in each spot, beautiful flowers, pond, and Chinese bridge that give different experience of modern Taipei. If you want to visit it, there are 2 options MRT: from Taipei Main Station, choose tamsui line (red line) to Xindian. and from Ximen MRT station, choose green light line, both of lines will directly to Chiang Kai-Shek Memorial Hall MRT Station.
3. Scheduled to stopped at Taipei 101 (Dingxian) for lunch with Muslim-friendly set meals.
Taipei 101 is a landmark supertall skyscraper in Taipei, Taiwan. The building was officially classified as the world's tallest in 2004, and remained such until the completion of Burj Khalifa in Dubai in 2009. The tower has served as an icon of modern Taiwan ever since its opening. Occupying all of the 86th floor is Taiwanese restaurant Ding Xian 101, you can eat halal food here.
4. See Lin An Tai Historical House, open-air museum which is one of the oldest houses in Taipei.
About 200 years ago, Lin An Tai Historical House was built in the orientation toward southwest at an auspicious location in terms of good Feng Shui. It was a very refined 2-partitioned and 5-annex old house with a square. Now the mansion is again opened to public as "Lin An Tai Historical House and Museum" among the city's major scenic spots.
5. Taiwan is a volcanic island, don't forget to exploring the Beitou Springs area.
One of the most relaxing things to do anywhere, is sit in a natural hot spring. Located within Taipei city limits is Beitou, a natural hot spring recreation area in the city. During your stay in Taiwan, you can decided to take a day trip to Beitou, enjoy the hot springs and a number of attractions in the area.
6. If you have the time, don't miss National Palace museum. It's wonderful.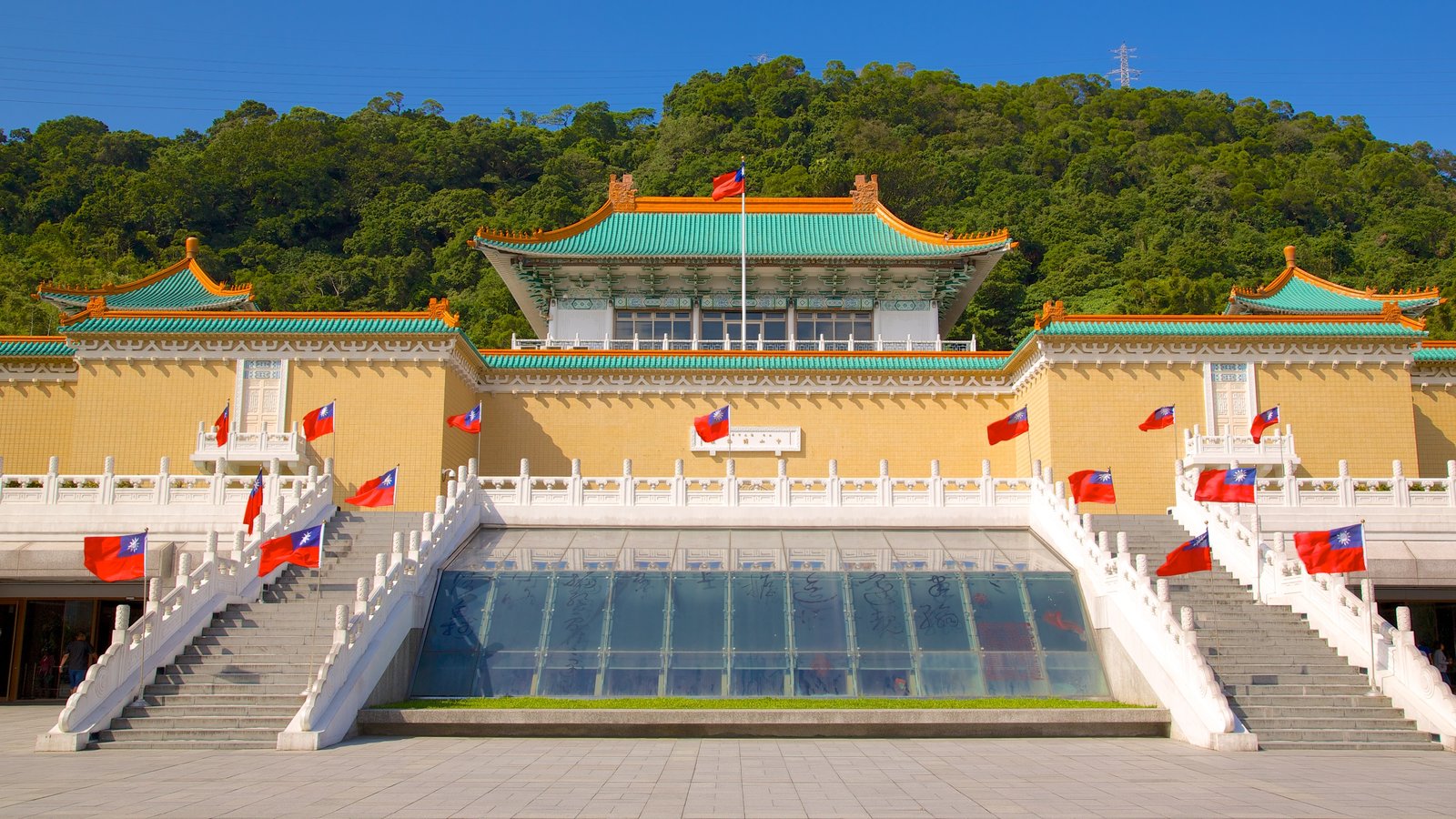 Home to the world's largest and arguably finest collection of Chinese art, this vast collection covers treasures in painting, calligraphy, statuary, bronzes, lacquerware, ceramics, jade and religious objects. The historical range at this museum is truly outstanding. Even within a single category, such as ceramics, pieces range over multiple dynasties, and even back to Neolithic times.
7. End your day at Shilin Night Market, the largest night market in Taipei. Try "zong cheng hao stinky tofu", it's halal!
The market is one of the largest and most popular night markets in Taiwan with regard to food, you can find halal food too. Located in Taipei's Shilin District, a mere 70 metres from MRT Jiantan Station between Dadong Rd, Danan Rd, Wenlin Rd, and Jihe Rd. The maze of alleyways is filled with a variety of local, traditional, and international merchandise that attract locals and foreigners alike.
Your one-day tour in taiwan has been satisfactorily finished, there are not many places to miss. Happy travel!
Share this article on
Today Quote:
Take everyday as a chance to become a better Muslim.
Posted in taiwanhalal.com